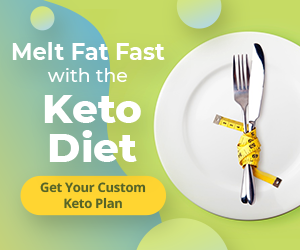 Okie dokie, as before, here are links to all blog posts:
(Overview) (https://www.chaosandpain.com/tips/tips-the-feast-or-famine-diet-part-1/)
(Famine Overview) (https://www.chaosandpain.com/tips/tips-the-feast-or-famine-diet-part-2/)
(Famine training routine) (https://www.chaosandpain.com/tips/tips-the-feast-or-famine-diet-famine-training-routine/)
(Eid overview) (https://www.chaosandpain.com/tips/tips-feast-famine-and-ferocity-diet-part-3-feasting/)
(Feast Training Routine) (https://www.chaosandpain.com/tips/tips-feast-famine-and-ferocity-diet-part-3-the-feast-program/)
Again, warned that these are NSFW.
** My background **
Please see my position on The Famine for general sports background: (https://www.reddit.com/r/weightroom/comments/dm9el9/program_review_jamie_lewiss_feast_famine_and/)(https:/ /www.reddit.com/r/weightroom/comments/dm9el9/program_review_jamie_lewiss_feast_famine_and/)
I will add that for The Feast, I started at 212 lbs and ended at 228.8 lbs. You earned about 6 pounds during the entire "8 weeks" program.
** Overview Program Summary **
Part 2 of the Feast, Hunger and Ferocity program, The Feast, is 4 weeks of eating and training like a monster. Jamie recommends 20 calories per pound of body weight, or if you want to become too large, 25 calories. He also pointed out that Halfthor does 27 when it breaks. LMAO. Other dietary needs are that 35% of calories need to come from protein. In addition to all the food, there are 5-6 days of intensive training. Jamie offers a model in Feast Training Routine, but says Chaos and Pain do what she wants.
I'm sure I forget some things, so if you have any questions, I'll do my best to answer. In all honesty, this can really be summed up: "The man raised a lot, ate a lot, gained weight and became a lot stronger for a month", but I like reading manuscripts as much as the next guy and maybe you'll find some nuggets of wisdom there.
** How I did it **
For food, hold 20 calories / lb. Every week, I recalculated and recalculated calories / protein for each week, then I planned to prepare my meal accordingly. I think I went to the entire program with eating out just twice – I really enjoy cooking and Jimmy has some exciting recipes. Check his Stew Roids shares if you want some inspiration. I specifically liked the Mexican lentil soup recipe, pulled pork pie and pot (recipe in Fiesta overview). Ackley looked like this:
6 am – 1 cup oats with peanut butter, honey and protein powder (before workout)
8:30 am – Protein shake and banana (after exercise)
10 am – 1 cup Greek yogurt with berries and honey + 6 boiled eggs
1 pm – Stew or Pasta
4 pm – Stew
7 pm – Stew
Overall my calorie intake dropped between 4,000 and 4,500 a day. I usually drink a good amount of beer every weekend, but I didn't want to eat pizza, ice cream or any other unwanted traditional food. I cooked 2-3 days a week, which was super fun.
** My experience / strength gains / rules / own snow thought / etc. **
First of all, I will say that the first week was very difficult. I still feel bad because of the fast, so it took a while until the wheels spin. Once they did, man. Weights started to fly up and I felt I could see myself growing daily. The weights that I felt upset a few months ago just hit without a problem.
You have run the program that Jamie is displaying largely to T. You have made some changes:
1. Done power cleans for all heavy effects. Not really a change but just for your information.
2. Instead of Anderson Squats, you paused the squat mode on day 1. Same as the rep / set scheme.
3. Instead of curls on the third day, in the past two weeks I curled a lighter hammer. I felt like I got the best pump that way.
4. For withdrawals / chinups on the first day, I did the same actors / groups as I called the dips on day 2 because I like the weighted pullups a lot.
5. In order to curls "pick a merchant" on the fifth day, I did chinup 5×10.
6. I felt heavily neglected, but certainly did not reach 125% of my deadly legs.
7. On the optional packing day, you adjust. Lots of burpees with loop pullups, steal airdyne, whatever. I just left running to try to actually let my feet heal, which finally happened.
I also developed some "rules" with my progress – note that these were not things I decided before, but I became the routine I entered:
1. Rest times. I usually do a lot of giant groups, but I noticed Jimmy's remark about comfort as long as I needed to attack the next group and decided to take each group because it's something special. I started with 3 minutes between the "main" elevator sets every day (the first one) and 2 minutes for everything else. I would increase this number to 4 for individual groups if I felt I needed them because things became heavier, and I would take 5 after a failed group, which happened several times. Note, I have not figured the overall volume failure.
2. Weights. I started with what seemed appropriate and increased by 5 to 10 pounds per group and I felt I could. Every week, I determined that I should start with my heaviest weight from the week before this elevator. That was the best I did in this program – it looked terrible and first, but in adhering to this rule forced me to face fear and execution anyway, and made some huge gains because of it.
Hamstrings / glutes, upper back, arms and oblique, I just feel the balloon is running. All my clothes fit funny now haha, although I actually one hole strap from where I started starvation, so it looks like weight, and in general I went to good sites.
I haven't done any testing yet, but the main thing I am referring to about the strength gains is how much power I feel now. The weights that I used to feel vibrating are now rising smoothly and confidently. On a squat in particular, I think I can return a lot of that amount to the amount of hamstring work required in this program. I haven't done a lot of hamstrings in the past and I think this has worked in these four weeks. I have never felt "the fines" that I am working on while sitting, but I certainly did end this program.
I will also point out that I was incredibly beaten at the end of this. Everything I set is a disc, and some things I don't normally modify. However, I'm about a week away from a short break, and I'm already feeling a bit better so I don't think there are any permanent injuries. It was also great, and I owe it to eating, as the minor adjustments seemed to heal madly quickly. For example, I pulled my neck by pressing one week, the feeling I felt before it usually took two weeks to go away, and it disappeared within 48 hours.
One great thing – I usually don't do "lift only" programs because I always worry about recovery. However, due to the nature of this program and also the desire to heal my feet, I decided not to run for a full 4 weeks, which was crazy. However, I ran 3 miles at the same pace I had during the summer, so I didn't lose much at all (although my legs were finally sore). This shows me that I can spend two weeks in some aspects of training in order to give 100% concentration to another side, then return after two weeks and return directly to the horse. A huge perception I think will pay dividends in the future.
I will say I feel some chubby in the end. I will keep the larger size, but I consider it easy on funny carbohydrates for a few weeks.
** Will I work again / what's next **
Yes sure. With famine too. In the context of the full 8 weeks, I think the hunger period is necessary. Have you achieved more muscle gain than I could have in just 8 weeks? Maybe, maybe not, but the whole thing was just as fun as hell – especially as soon as I started to feel like I was watching the second week of Eid.
I'm currently in the middle of a short break during the Thanksgiving holiday, but then I'll start building the Monolith building next week. I will have the first three weeks, take a week off for Christmas, and then take the last three weeks. Baby feeling out of shape afterwards, so I'm going to run it similar to the legendary force with all the giant combinations and really push the conditioning. After that, the plan is to do another cycle of F, F and F, but the plans can always change.
In conclusion, I have enjoyed a lot over the past eight weeks. This was the tremor I needed in my training, and it certainly became bigger and stronger. Mentally, I feel like I'm in a new level. From being able to say no to hunger for days at a time to being able to come under extreme pressure and execute group after group, I've pushed myself further than I was before and I already see the benefits.
Thank you all for reading, and have a happy Thanksgiving.