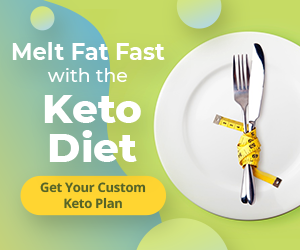 ** Training history **
I started lifting on October 1, 2018 using blank tape. I have zero history of strength or athletics and have been overweight most of my life as well. I lost my great weight with CICO and heart disease in 2018 and I ended up as a skinny bastard so I started lifting to change that. The first program I ran was lvysaur 448 which I ran for 3 months from some random thread on / r / fitness. I discovered / t / weightlifting room back in January where GZCL is basically our Bible and ended up moving to GZCLP after everyone had anything but positive things to say about it.
I was originally going to run Rippler and cut, but I was convinced to run JnT instead as part of the show (bulk) thanks to peer pressure ~~ Encouraged by / u / Mephostophelus
I took a week of deload / TM testing before navigating the program and then hit the ground.
**diet**
I breber a meal and prepare about 6 days of food a week with Day 7 being a kind of "reset" day. I still try to eat well on this day, I just allow myself to cut monotonous. My TDEE has changed a bit but I was nowhere in the 2500-3000 range. I generally keep 30% P, 45% C and 25% F for macros that work well for me.
That said, I don't live alone and I have a large number of relatives who constantly drop food for some reason. My appetite is great and I have no problems eating. This is also the first time I run a program in real quantities in size and my appetite has responded accordingly. Things got a little out of control during a second inflation block and I was basically a huge "dirty". I was still eating 80-90% of clean foods (my preparatory food) but I was eating extra food every day. It was also fun to do it, mentally and physically, it was definitely a mistake in the past, and I wouldn't recommend it. Oh well, live and learn.
**a program**
I was originally going to run the program for 12 weeks as intended, but after real gains in the first group, I ended up running a second block of inflation for a total of 18 weeks in the program.
I updated the training limit and changed the exercises at the end of each 6-week block. (Here) (https://docs.google.com/spreadsheets/d/10kwHnUuXfPMU8UQZObuFLExpusPc-GySY2w40UuysOw/edit#gid=1977436963) is the exact spreadsheet you used for 7-18 weeks. You have overwritten the original six weeks, but you got the idea. My intensity and lower strength in the body are much better than my pressing force, so I merged the previous two in one day while leaving the days of the upper body almost entirely devoted to pressing work.
**Results**
.
| Week 0 | Week 6 | Week 12 | Week 18 |
|: – |: – |: – |: – |: – |
| Weight 178 lbs 184 lbs 194 lbs 197 lbs
| OHP | 105 lb × 1 (e1rm) 120 lbs x 1 135 lbs x 1 135 lbs x 1
| Seat 155 lbs x 1 170 lbs x 1 185 lbs x 1 185 lb x 3 (week 17)
| Squat 285 lb × 1 (e1rm) 305 lbs x 1 335 lbs x 1 345 lbs x 1
| Deadlift | 365 lb × 1 (er1m) 405 lbs x 1 425 lbs x 1 405 lb x 3 (week 17)
As you can see, the gains on the first two blocks were rather ridiculous. I gained a lot of weight, and I was doing a real size for the first time and stacked the weight on the left and right tape.
Things became a bit strange to me in the final block / severity of the program. For starters, I noticed that I don't have the energy or power to drive AMRAP kits regularly like I did with the amplification block that I think is a sign of things to come.
At week 17, I set 3RM PRs on all four lifts with 125 × 3, 185 × 3, 315 × 3 and 405 × 3 for O / B / S / D respectively. The bench and death were 3RMs true, OHP was probably 1 in the tank. For Squat I definitely had 1 – maybe 2 in the tank.
At week 18, I managed to get a small squat pr (I expected more), I tied OHP PR. Seat and Deadlift on the other hand felt weaker. I don't think I could get 3 pounds and 185 pounds off the bench and that failed 190 pounds. I wasn't even able to link 425 temporary appointments to me even though I was able to perform two individuals in 405.
By talking to the lifts smarter than me in the daily strands, we all came to the conclusion that I had already peaked at week 17 and week 18, I was simply too cumbersome for new 1RMs, except for Squat which was very powerful. I was advised to take another light week and retry the 1RMs at the end of the month but I decided not to. The absurdity of two weeks seemed very boring and I wanted to provide an objective review of the program. After all, if an early peak is possible someone else can too.
Best scenario I have some unrealized gains at the end of the next training block, and the worst case scenario is that I know my body responds well to large quantities, but not at high intensity.
** Final thoughts **
Despite the mixed bag of last training block, I thoroughly enjoyed the program though. I became bigger and stronger and learned some lessons about diet and training. Bulking is dirty fun but not worth it in the end. High delegate, the actor's maximum is almost a mental challenge as much as it is physical and I learned a lot about pushing myself.
Going to the maximum rep in each exercise makes it impossible to ever get bored in this program. You always compete with yourself every day, which makes you in a great state of mind to lift. T3 Max Work Rep also gives the best pumps, hah.
I would definitely recommend the program to anyone looking to get bigger in a stronger. I am likely to go back to the whole program for the most part of next year, though I will probably run it as a 5-day template because I have no sense of self-preservation.