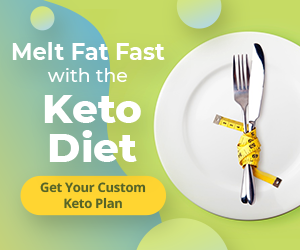 Welcome everyone,
I just finished the Barbell Medicine "Capacity Building 1" template and thought I would share my experience because there are not many BBM evaluations in weight management.
About me: male, 24, 6'1 ", ~ 205 lbs. Before that, I had four years of dreaded infection, then I ran about three months from the fort, then six months of the Juggernaut method.
Powerbuilding I is a paid program, so I won't go into too much detail, but it has three lift days a week with three elevators a day plus some GPP work that you can do whenever you want (heart, abs, upper back)). It lasts ten weeks, with the first five weeks being geared towards volume buildup, the last five retreating slightly from the aid work and including a heavy single song in RPE 8 as the first set on each major elevator. The main elevators are made in 6 delegate groups, and the assistance work ranges from 8 to 12 reps. (Afaik molds force / weightlifting remain about 3-8 reps and inflated molds range from 8-12). Weight is almost always determined according to the target goal, although percentages are given as guidelines.
I have done my best to run the program as written. I skipped the heart in weeks when I became very busy (although I think I got about 80% of the workouts in) and I added in a couple of weekly sets of facepulls and delt lateral delt. I also swap out the 1CT competition. pause bench for the touch-n-go seat since I'm not interested in competing in an interview anytime soon.
I tracked my diet with a Cronometer and averaged 170 grams of protein per day. I tried to maintain the average caloric surplus, but I stayed between 200 and 210 pounds all the time – obviously I need to be more deliberate about the magnitude and my TDEE account more carefully. I did my best to maintain good sleep habits and reduce stress, but I started a new job around the sixth week, and additional stress and a new schedule have hindered my recovery for two weeks.
Results: ** OHP: 130 -> 140 ** (110×7 -> 140×1); Seat **: 225 -> 240 ** (190×7 -> 240×1) ** Squat: 300 -> 345 ** ( 240 × 8 -> 345 × 1); ** Deadlift 350 -> 415 ** (280 × 8 -> 415 × 1) (videos) (https://www.instagram.com/p/B4GLMxFHMyb/?utm_source = ig_web_copy_link)
I am really happy with the progress I have made in all of these elevators, especially the squat that seemed to be stagnating in the whole program. I don't have good before / after pictures, but I seem to have gained some muscle too, especially the quads, arms and shoulders.
** Things I liked: **
– The exercise choice was great – I felt that the work was balanced throughout my body, with a simple focus on the upper body and shoulders. There was some slight flexibility in choosing assist exercises – in most cases, one option was more specific in weight lifting and the other focused on GPP (such as paused squats versus front squats). I usually went with a less specific option. Finally, everything in the program can be done in the fully equipped YMCA gym.
– I like the programmed conditioning method. An x-minute AMRAP procedure for abs and upper back is a great way to get a lot of work without much time commitment. The steady state and HIIT's work was very basic, but overall I feel that my ability to work has improved.
– Although I have some caps on how to use it (see below), learning how to use RPE was helpful. I learned a lot about how to deal with stress and paid more attention to things like speed and tape. Whether this mode of programming in the future or not, this template made me better.
** Things I didn't like: **
– I don't think this method of using RPE (static actors with RPE weight selection guideline) is good for novice lifters. Anywhere in the program, we were not given the opportunity to calibrate by taking groups for failure, making it difficult to contact. I would have had a more difficult time if I hadn't done amrap groups in Juggernaut.
– By the last half of the program, I was spending up to 2.5 hours at a time in the gym. The instructions say that rest between 3 and 5 minutes between the two groups, and that the time increases slightly, especially if you are trying to perform GPP on the same day. If I run it again, I will do more subgroups.
– This is a simple grip, but the program material doesn't do much to explain why the program is set up as is. I was hoping that running this program would teach me more about RPE-based training, but I learned more external resources like RTS videos on YouTube than anything that comes with this program.
** General Ideas: **
– My estimated 1rms stagnation mostly during this program (except in deadlift). However, when I tested my cap after less than a week of rest, I not only went beyond my old PR but also all the latest emails. Running this was a lesson in not attaching to surface indicators of progress.
– RPE-based programs are difficult to review because much depends on how they are implemented. I have underestimated the amount of attention and mental discipline required when compared to a percentage-based program – failure on my part and not in the program – but for the purposes of this review, I think it should be noted that RPE training may not be ideal for beginner / casual / hobbyist / time limited winches Because BBM descriptions might make it look.
– There is not much variation during the ten weeks. If you get bored easily or just like grandma in your workouts, this program may feel like a grind.
– The biggest problem with this program is the price of $ 55. It's not bad in any way (I've got great results from it), but even a great cookie cutter is probably not worth it. If you're interested in this type of training, I would say it's best to spend your money on something like RTS online classes, where you learn how to write small and medium-sized customized courses for yourself. Maybe it's talk of arrogance, but I think once you go to (for free) (https://liftvault.com/programs/strength/bridge-program-spreadsheet/) (software) (https://liftvault.com/programs / upload Weightlifting / alan-thrall-program-spreadsheet-untamed-method /) BBM has prepared and studied RTS lectures on YouTube, and you can probably reverse engineer a similar program.
** TL; DR: ** Overall a great program, added 135 lbs to the total, but it is expensive for a cookie cutter and requires a lot of attention, time and mental effort to implement it properly.