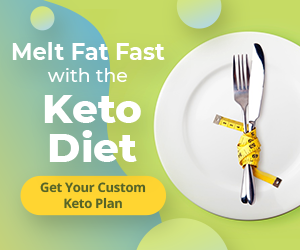 I know that a review of this program has already been published, but (this review) (https://www.reddit.com/r/weightroom/comments/cvpya3/program_review_a Average_to_savage_20 /) played a reasonably modified version while it was primarily running through the book , So I thought I would post my thoughts (I'm not trying to criticize / horaiyo or anything like that).
** Summary of the program **
A2S2 is a program prepared by Greg Nuckols (/ u / gnuckols), with three blocks for seven weeks (6 weeks of training, and one week's load). There are three different forms, with a different mechanism for maximizing training. There is an AMRAP version, RIR version, and "# completed groups" version. I did this with AMRAP version because it seems it will take less time to release groups, and I don't feel confident in judging RIR.
** My background **
I have been training continuously since May 2017. However, this is the first time I've run a "real" program written by someone who already knows what they're doing. I ate at maintenance.
**before and after**
24 / M / 5 & # 39; 5 / 147lbs
I didn't achieve or lose a significant amount of weight during these 21 weeks. If the schedule didn't work, basically S: 355 -> 375, B: 235 -> 265, D: 345 -> 405, O: 145 -> 170.
| 1RM before | 1RM yet
— | — | —-
Squatting 355 | 375
FS | 275 | 325
Bench | 235 | 265
Deadlift | 345 | 405
Sumo ??? | 385
OHP | 145 | 170
** Choose exercise / accessories **
A2S2 s / b / d / o programs plus squat accessories, two-seater accessories, one shattered attachment and 1 overhead piston attachment. It paused / fronted, fist closed / sloped, the distinctive bets paused for the first two blocks and then moved to sumo for the last block, and the upper pressure on the neck was left behind. I performed supported rows on the chest or cable rows in each exercise, and then made 2-3 additional attachments supplementing the group of muscles that worked on the main elevator that day.
Compound lifts were 4 sets of x reps and then one AMRAP set, all of the same weight. It took me about 20 minutes to finish raising one boat, and there were 2-3 vehicle lifts for each exercise. The exercises generally ranged between 75 and 90 minutes, depending on my general level of inactivity.
** General ideas **
Personally, I wish I ran for 5 days instead of issuing for 4 days, simply because that would have been divided into 2 compound elevators per day, instead of half the days after 2 and the other half after 3 – doing three compound elevators in one day took a lot From me and I did a lot of accessories in those days. The program was set well too, especially at first as there were some guesses regarding my extreme training for lifting lifts (squatting paused, paused ramp lift, I had not tried / had not tested it before). Despite some overshooting / launching some elevators, the exercises felt stable by 2/3 week.
I also got a raise, and AMRAP, in a large variety of actors' ranges which I desperately needed. I think I'm still pretty terrible in heavy singles (95% + ranges), but I've gotten a lot of workouts with them by running this program and also really pushing myself up. I also got a good degree of rolling myself off the bench.
Overall, the program was easy to follow and felt balanced, and made reasonable gains. For $ 10 (and support for one of the few great creators in this business), I say it's a theft. I haven't finished the program with any noticeable injuries, and stress levels everywhere are fine. I had never missed an AMRAP goal until the last two or three weeks. The last weeks have been very difficult, being over 98% individually for groups of five, and feeling upset at the end of the final set. In the future, I will consider running the first two blocks repeatedly. You may also be able to stay away from skipping downloads immediately after the first two blocks and dive again.